Landslides represent a challenge to the safety of the Australian community through potential destruction of property and loss of life. This was brought into stark reality by the tragic events of the Thredbo landslide of July 1997.
It is believed that every Local Government Area in Australia has landslide risk issues of one form or another. The extent of landslide hazards, their nature and their likelihood, will of course vary from place to place.
This website launched late 2012 has been developed by Australian Geomechanics Society (AGS) in an on-going partnership with the Sydney Coastal Councils Group, provides a ready means for empowerment and encouragement of individuals who might be interested in Landslide Risk Management, be they regulators, practitioners or members of the general public.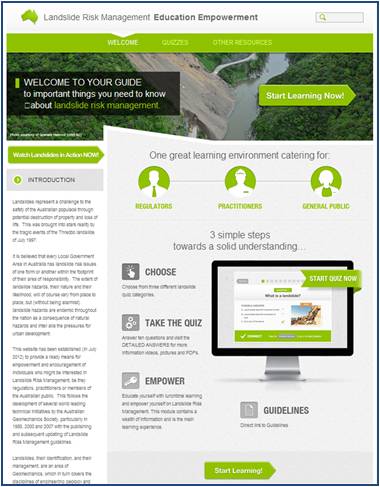 It follows on from the very success 2007 SCCG and AGS project which developed AGS 2007 including:
Landslide Risk Management – Practice Note
Landslide Hazard Zoning – Guideline
Landslide Slope Management and Maintenance – Guideline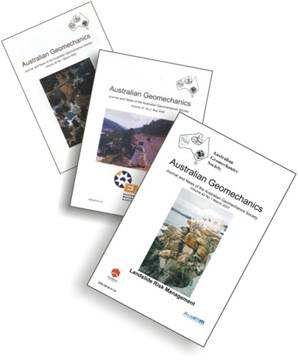 The interactive web site provides the user a broad range of information around landslide risk management. The web site provides:
An interactive quiz by way of introduction for each of the areas of interest: regulator; practitioner; and general public;
Videos of landslides in action from around the world;
Direct links to the AGS (2007) Landslide Risk Management Guidelines, as published in Australian Geomechanics, http://lrm.australiangeomechanics.org/other-resources/guidelines/ags-2007/
Video coverage of the Landslide Risk Management "Risky Roadshow" seminars held throughout the nation in the first half of 2011, presenting important features from AGS (2007) to both regulators and practitioners;
Answers to frequently asked questions; and
Links to other important landslide related web-sites.
This great resource will:
Assist your Learning
Assess your knowledge and understanding of landslide risk management
Increase your knowledge of useful landslide management tools &
Expand, support, advance and validate your knowledge for professional or personal needs
This project was made possible with supporting funding from the Australian and NSW Governments under the National Disaster Mitigation Program (NDMP).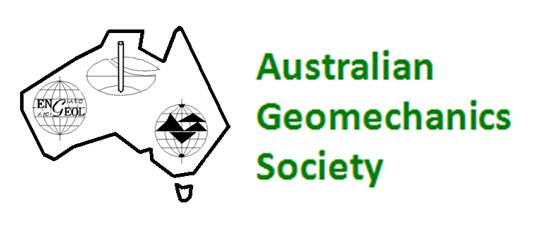 https://www.sydneycoastalcouncils.com.au/wp-content/uploads/2018/08/SydneyCoastalCouncilGroup.svg
0
0
SCCG Admin
https://www.sydneycoastalcouncils.com.au/wp-content/uploads/2018/08/SydneyCoastalCouncilGroup.svg
SCCG Admin
2018-08-17 08:03:20
2021-01-28 03:29:19
Landslide Risk Management Education Empowerment Interactive Website